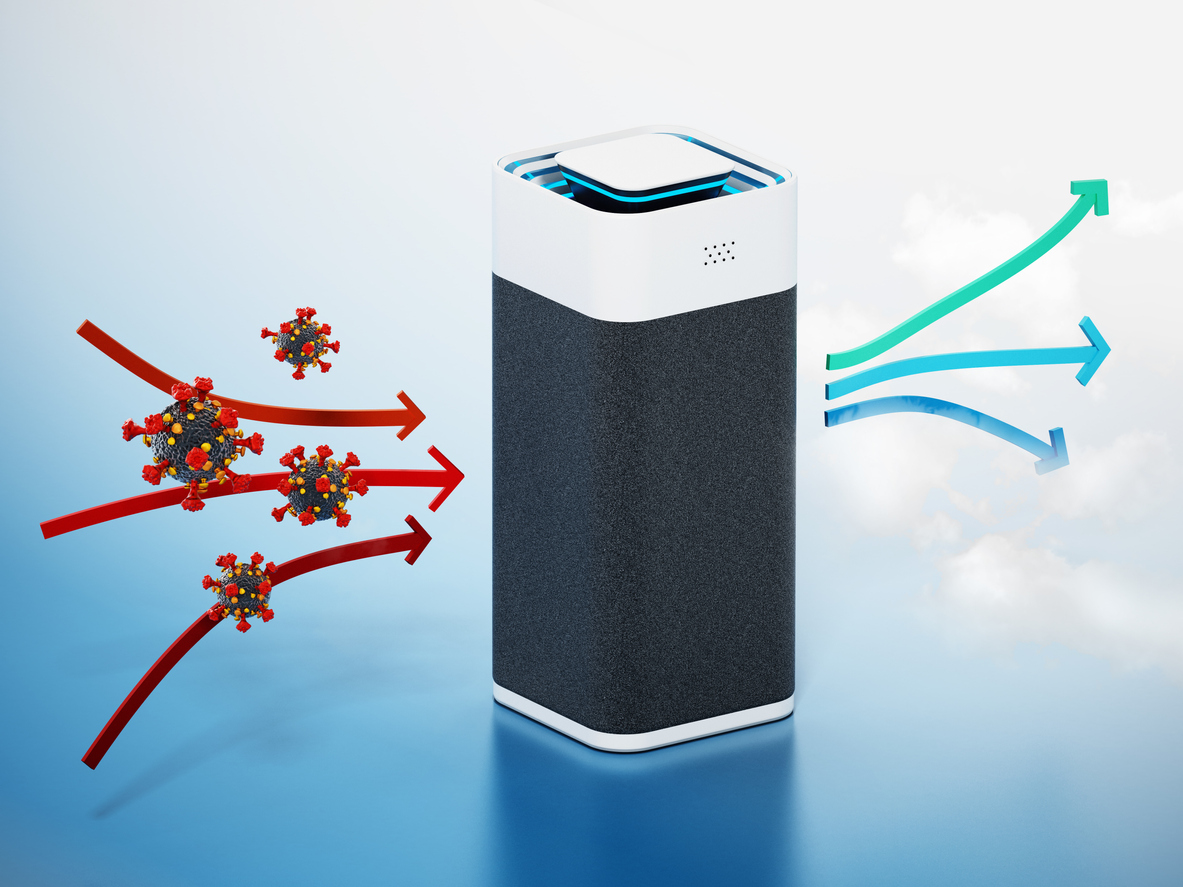 The continued high levels of flu, COVID-19 and other respiratory illnesses hitting large sections of the country is an urgent reminder of the need for consumers to take steps to improve their indoor air quality this winter.
Portable room air cleaners represent the quickest, most accessible option for consumers who want to improve the indoor air quality in their home. Testing has shown that room air cleaners with HEPA filters have the ability to reduce the level of viruses, bacteria and mold in indoor air. The U.S. Environmental Protection Agency has said that, when used properly, air cleaners can help reduce airborne pollutants, including viruses.
Indoor air quality has gained prominence as a public health issue during the nearly three years of the COVID-19 pandemic, and many have made room air cleaners an important part of their plan to reduce the chance of transmission. Almost half (46%) who responded to an AHAM survey conducted in late 2020 said they had taken steps to improve their home's indoor air quality during the pandemic. Another 16% reported having purchased an air cleaner during the pandemic. Among those who owned a portable air cleaner, 42% reported using it more than they had prior to the pandemic.
In addition to viruses and illness, many consumers also reported being concerned about pollutants like dust, mold and pollen.
Consumers will soon have an easy way to compare the ability of different air cleaner models to remove viruses, bacteria and mold. AHAM's newest room air cleaner standard, which measures removal of microbiological pollutants, recently received accreditation from the American National Standards Institute. The standard, AHAM-AC-5-2022, will ultimately be added to AHAM's Clean Air Delivery Rate (CADR), which assigns numerical ratings based on an air cleaner's tested performance in a given room size.
AHAM AC-5 was developed over 18 months by a team of public health professionals, engineers and academic researchers.
Room air cleaner use tips
Air cleaners should be positioned as close as possible to the center of the room to maximize airflow.
Change the air cleaner filter regularly, according to the model's use and care manual.
Use a vacuum with a HEPA filter regularly to remove pollutants that could potentially be put back into the air.
Subscribe to the AHAM Consumer Blog
---